The owners of TV channels together with the operators of digital cable/satellite networks can now, thanks to HbbTV, offer the access to new services, which their viewers and clients were used to access only via internet. These include various interactive services, online TV broadcasting, video on demand (VOD), targeted advertising, personalization, polls, games, social networks connection, TV channels' program overview and related information services, such as digital teletext.
HbbTV platform is almost independent from TV broadcasting itself, because all the datas are transferred through the basic broadband internet connection. The connection port is currently included in most of modern televisions and set-top-boxes. So the TV/network provider does not need to spend another costs for data transfer to HbbTV application. This was unable with usage of older platforms that were later, due to that, proven unsuccessful.
Our HbbTV applications fulfil the conditions for comfortable operation of all services by remote control (10 feet User Interface) and thanks to that, every piece of information is within reach. The user is able to read current news, check the program highlights, or watch the programme from the video archive of the provider. Thus, HbbTV platform becomes the new distribution way for marketing campaigns and the way, how to keep the viewer watching certain TV channel.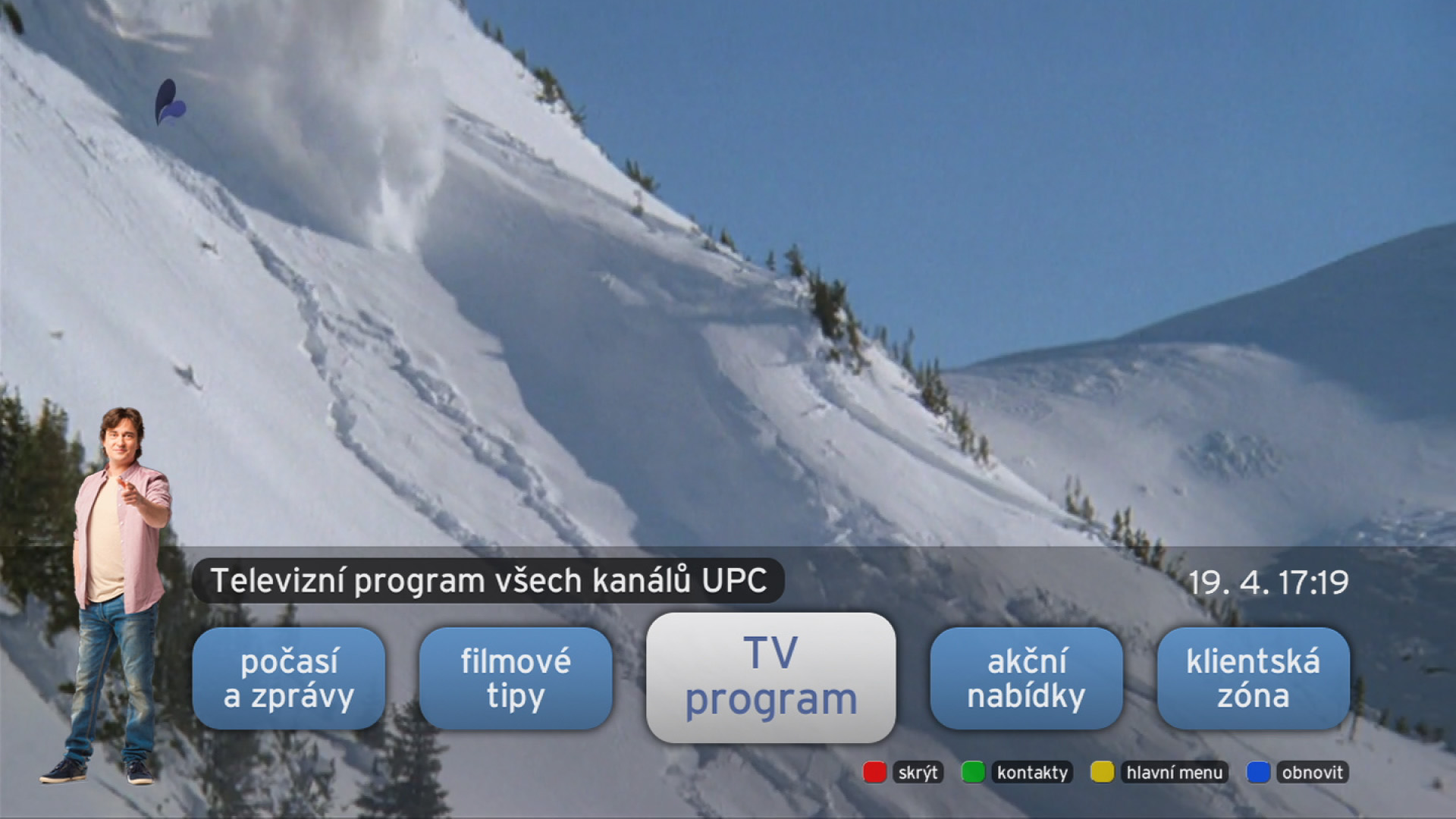 First of all, we developed the application with detailed TV schedule for 30 days (120 TV channels, updated a few times a day). In comparison with classic EPG (Electronic Program Guide), the TV channel operator is not limited in possibilities of graphic interface, which was strictly given in EPG of TV and set-top-boxes. In HbbTV, these program datas can be improved with various graphic objects, TV channels logos, or screenshots from films, series, talk-shows and other program highlights.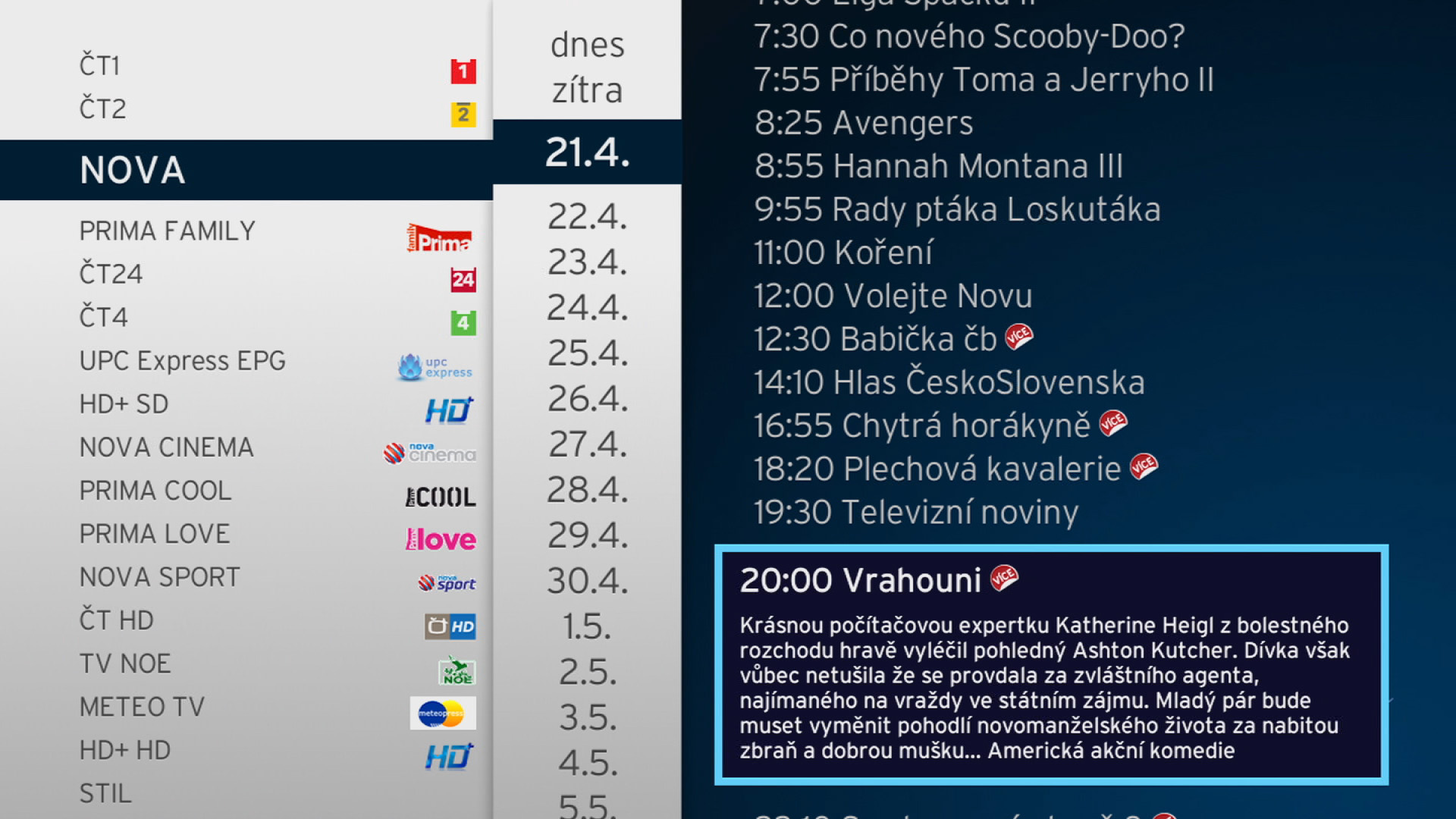 Next application is the RSS reader of chosen Czech news portals, enriched with traffic and weather information.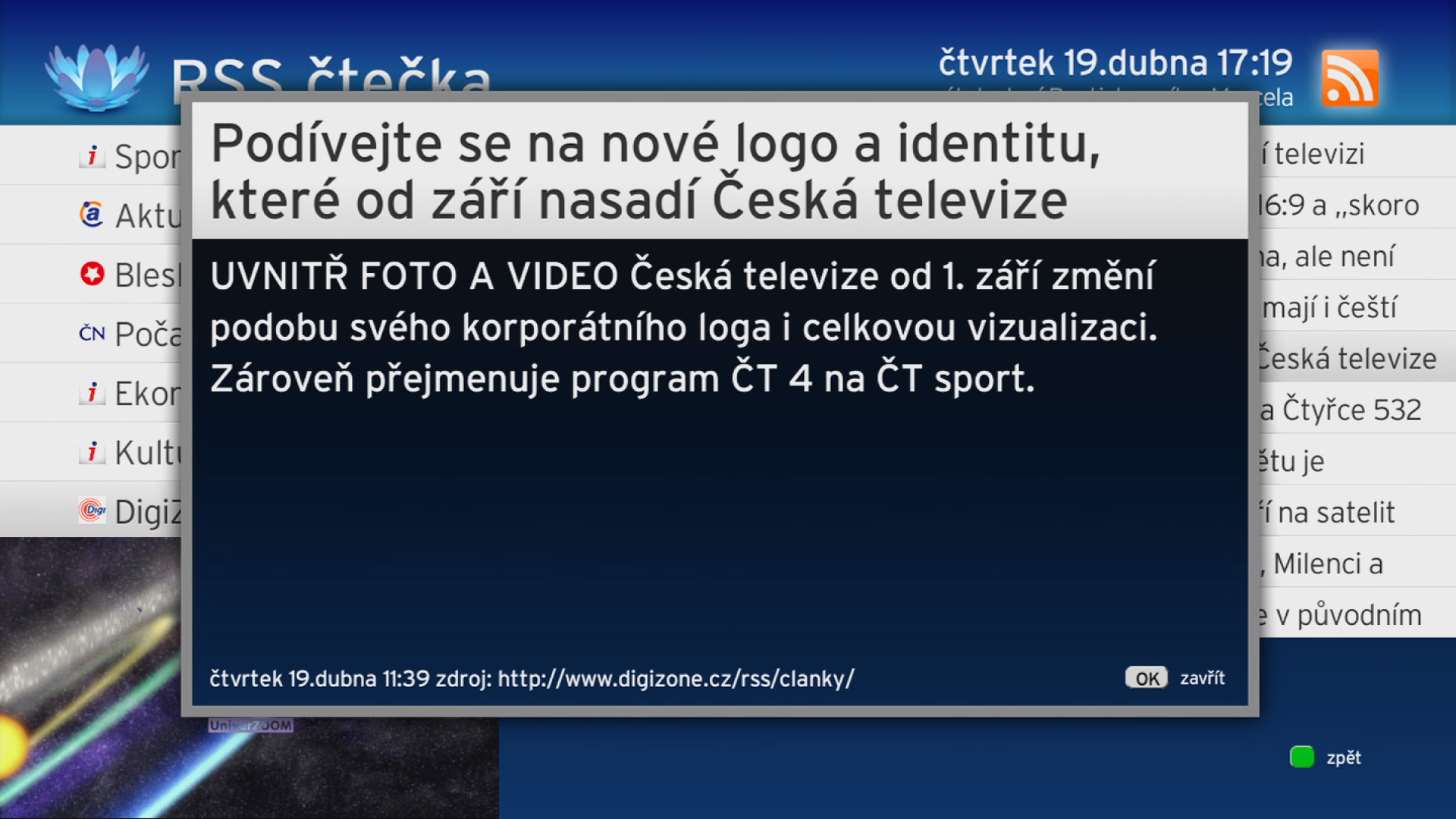 Remaining applications consists of program highlights of premium TV channels, then current special offers of the network provider and simple video archive of the film trailers, which will expand in time and will also contain the archive of the various programs of TV channels.
Moreover, in the stage of development there is the client application "My UPC", where viewers can check their customer accounts, order the services and contact the customer centre. 
"We are very proud that after several months of intense work we can finally present this unique technology, combining the possibilities of internet and television, to our viewers and provide them full access to real HbbTV applications. We are already working on development of new HbbTV applications.", says Radomír Kaňok, CEO and owner of SAT Plus, s.r.o.
If you are interested in free presentation, do not hesitate to contact us or visit the address of our company in Prague.